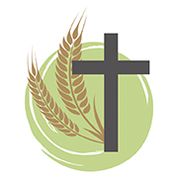 About Springfield Community Church
Springfield is a Bible based, Kingdom Minded, Holy Spirit led church. Our mission at Springfield Community Church is to ignite a passion for the Gospel of Jesus Christ, while cultivating Deeply Devoted Disciples in this generation and the NEXT. Our purpose is to know God, to love others, and to make God known.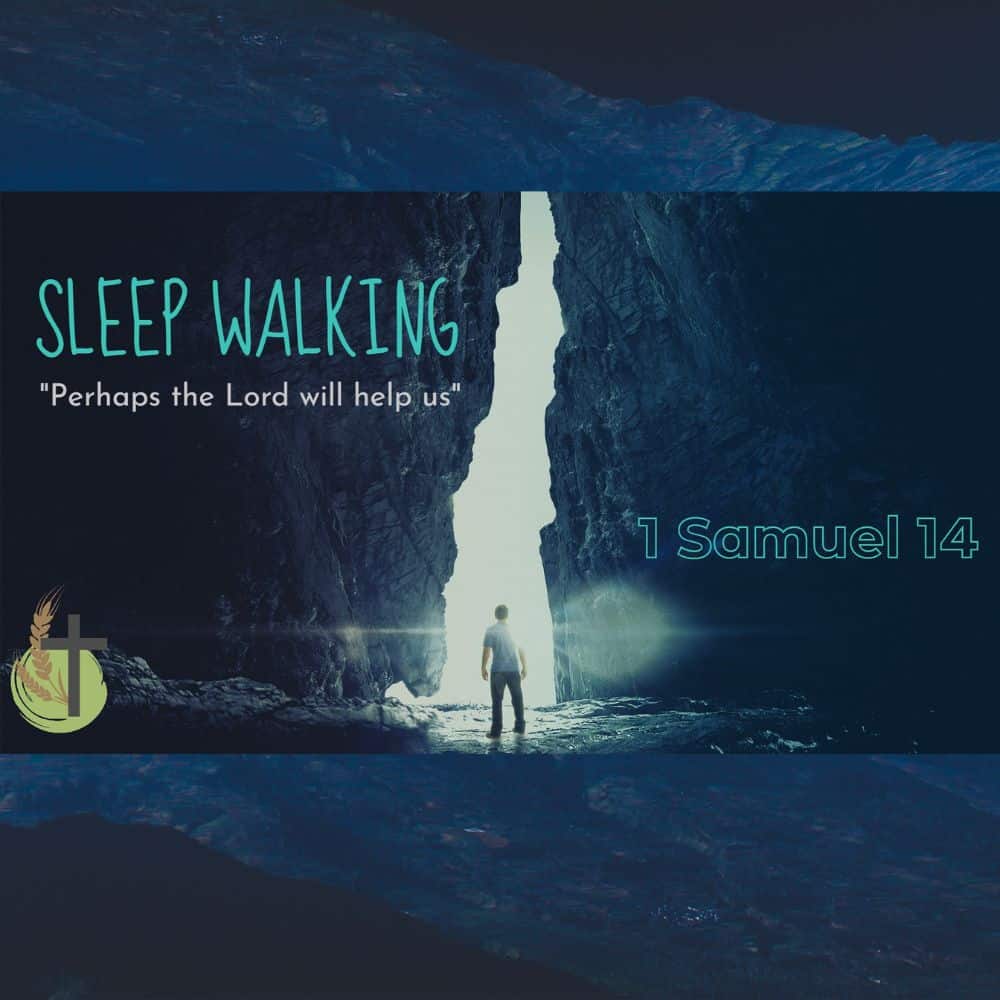 6 Week SERMON SERIES:
Sleep Walking
Are you willing to risk failure? You may stumble, but you will find yourself falling forward, propelled toward the God-inspired adventure He intends you to live. Using the biblical characters of Saul and Jonathan during Israel's war with the Philistines (1 Samuel 13 and 14), this series; Sleep Walking, demonstrates the difference between living a life of purpose and adventure and living one of apathy and missed opportunity. While Saul slept beneath a pomegranate tree, Jonathan seized the divine moment and redirected the future of Israel.
We have but one life. We are given one opportunity to pursue our dreams and fulfill our divine purpose. Every moment counts, and we must engage them with fierceness and zeal. The Sleep Walking series beginning on July 24 offers the tools to put an end to passive observation and start seizing the raw, untapped potential of your life with God.
Join us on Sunday mornings at 9:00 am in-person or online at Springfield Community Church of Lomira!
4:12 Kids Children's Ministry
4:12 KIDS is our Children's Ministry program, which is offered to all children from birth through 5th grade during our 9:00 service. Children up to age four are welcome in our Nursery during the full hour; they play, listen to Bible stories and Bible-based songs, and complete simple, age-appropriate crafts in a safe, loving environment. Children ages 4 through 5th grade are dismissed from the service just prior to the sermon in order to join their classes for age-appropriate, Biblically-sound lessons from Answers Bible Curriculum (ABC), published by Answers in Genesis. The heart of our lessons each week centers around studying God's Word; review games and simple crafts or activities for the younger children are included as time allows.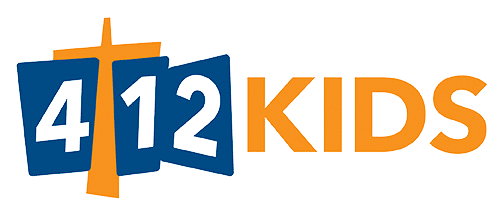 WEDNESDAY EVENING
PRAYER & WORSHIP
Join us for our mid-week Prayer & Worship on Wednesday evenings at 6:30 pm. We encourage you to "come as you are" as we worship and pray together for our community, our families, and our church.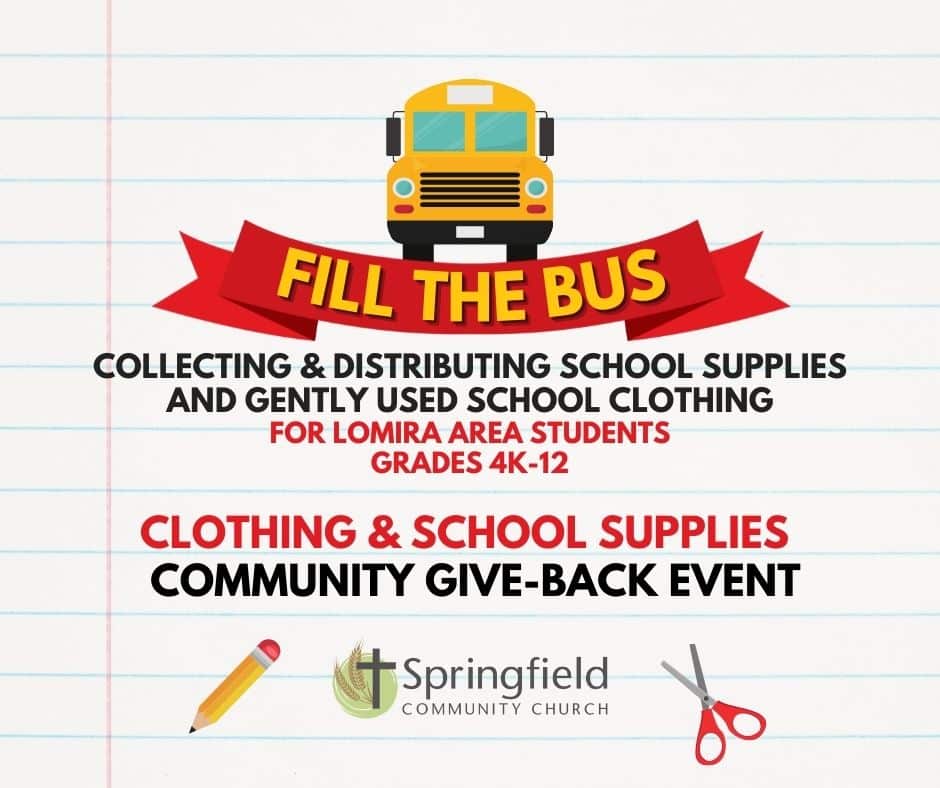 Springfield Community Church of Lomira will host Fill the Bus, a Community Give-Back Event to collect and distribute new school supplies and gently used school clothing and shoes to Lomira area students in grades 4K-12. Students are invited to Springfield Community Church in Lomira on Thursday, August 18, between 11:00 am and 4:00 pm, to pick up school supplies and clothing they need for the 2022-2023 school year (while supplies last). This free event is open to all families in the Lomira area. Are you interested in donating school supplies and clothing? You can drop off gently used school clothing and shoes at Springfield Community Church located at 412 Pleasant Hill Avenue in Lomira by August 14. Questions can be directed to springfield@scclomira.org or call 920-583-6456.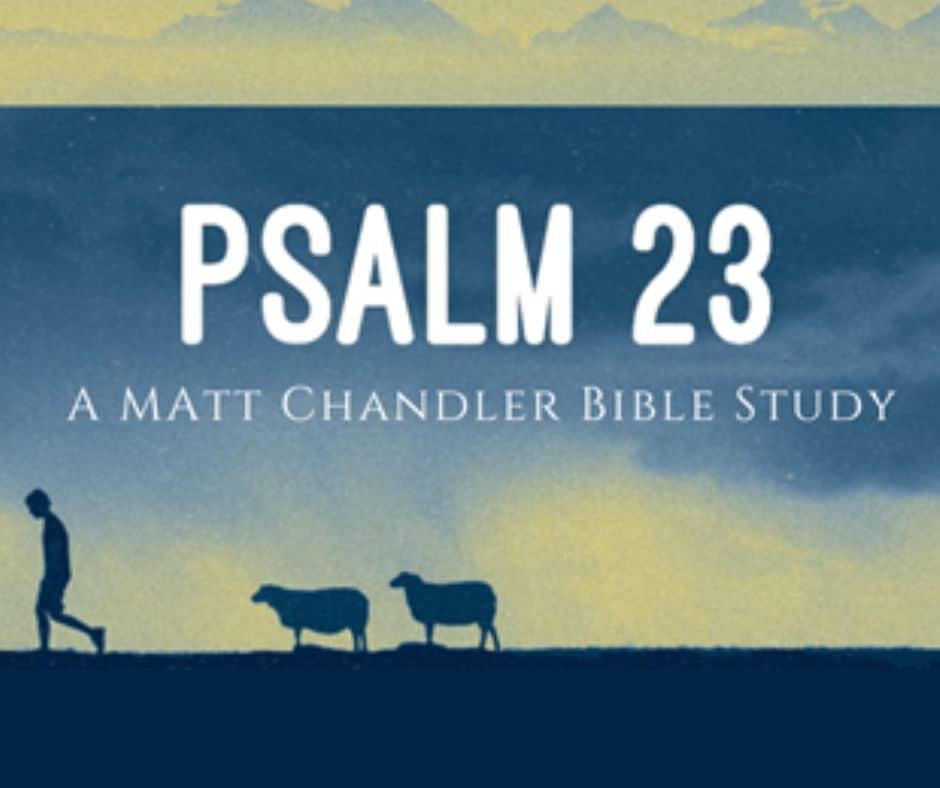 Pastor Ray will be hosting a Matt Chandler Bible Study, Psalm 23, from 11:00 am to 12:00 pm following our Sunday Service from July 24 to August 28. All are welcome to join in on any given Sunday. Questions about this study can be directed to Pastor Ray at Ray@SCCLomira.org.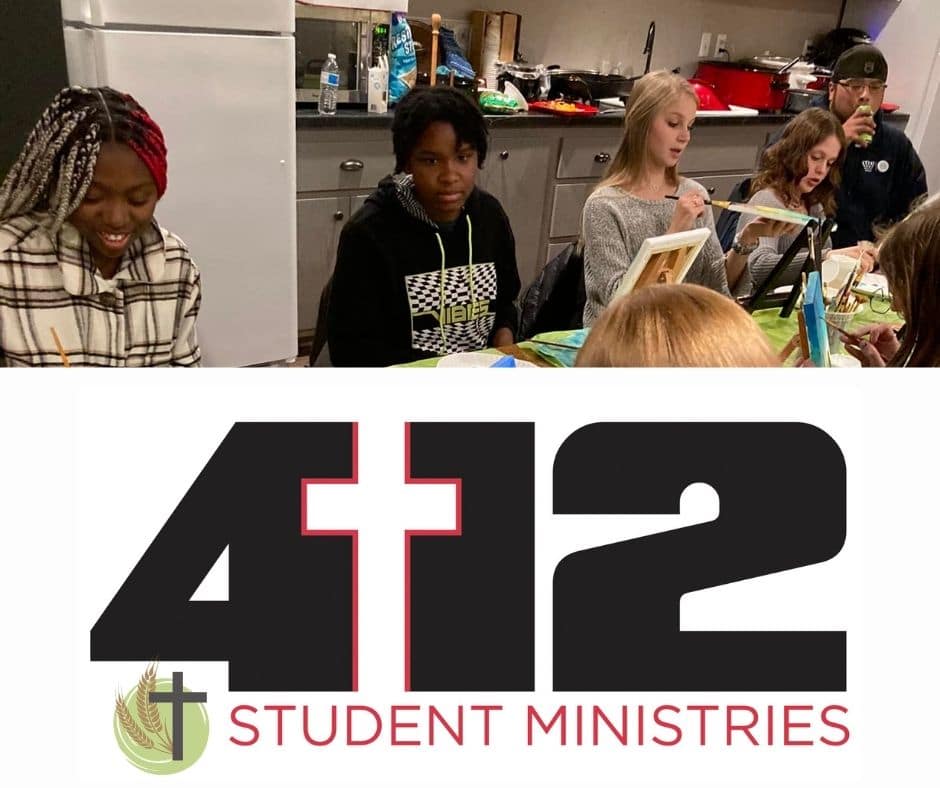 4:12 Student Ministries is a time for teens to come together in a safe environment to grow their in their faith, pray together, and learn to be a godly influence to those around them. This youth group meeting is on Wednesday evenings at 6:30 pm. Email Youth@SCCLomira.org for more information.
We invite you to worship with us on Sunday mornings in whatever capacity you are comfortable doing so. We have in-person worship every Sunday at 9:00 am at our newly remodeled church building located at 412 Pleasant Hill Avenue in Lomira. We LIVE STREAM our 9:00 am service each week. On Wednesday evenings, join us beginning at 6:30 pm each week for our mid-week Prayer & Worship.
Stay Connected With Springfield Community Church
Stay up to date with what's happening at Springfield Community Church by receiving our weekly email communication.