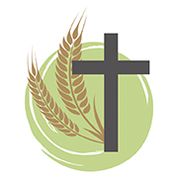 About Springfield Community Church
Our mission at Springfield Community Church is to ignite a passion for the Gospel of Jesus Christ, while cultivating Deeply Devoted Disciples in this generation and the NEXT. Our purpose is to know God, to love others, and to make God known.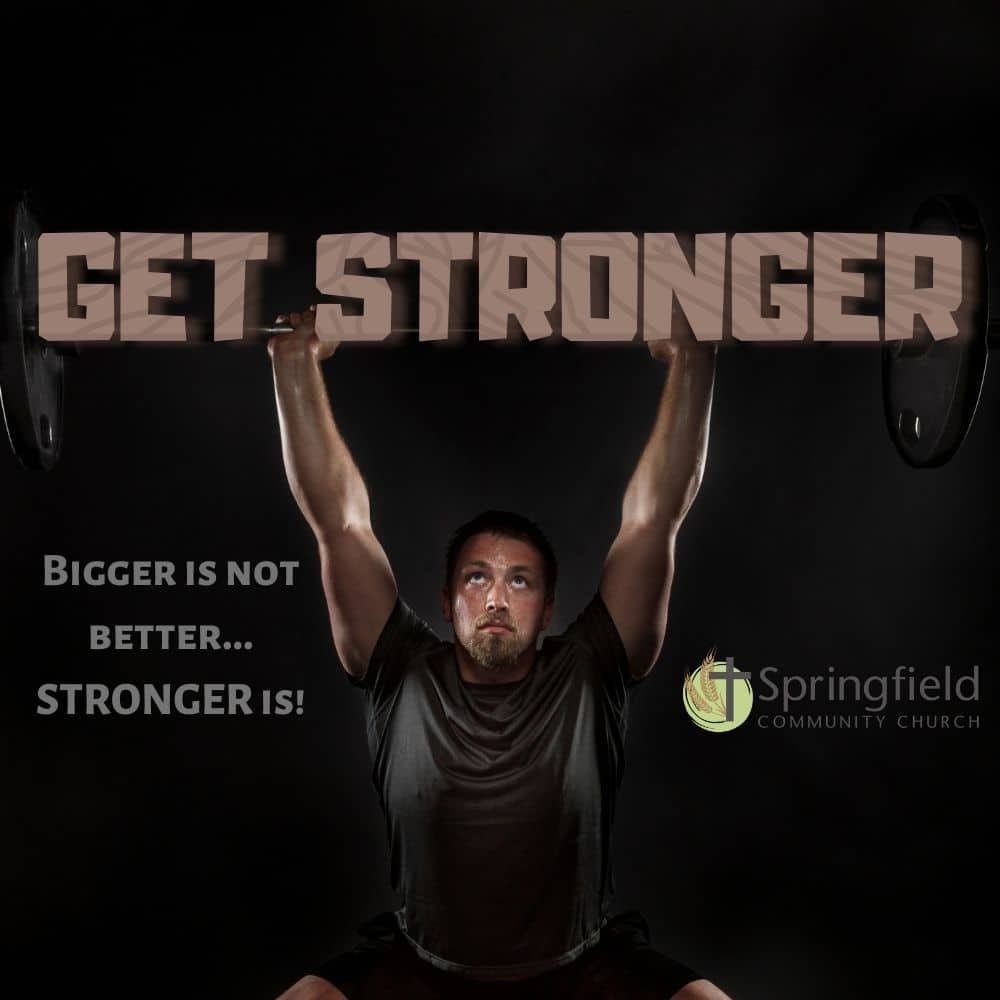 NEW SERMON SERIES:
GET STRONGER
We begin 2022 with a brand-new sermon series: GET STRONGER! We just finished a series that taught us to live in Unbelievable Faith; now it is time to make sure we are strengthening our faith as we work it out in practical, everyday situations. During this series, our hope is that you not only grow in your understanding of the basic disciplines of Christianity but that you GET STRONGER as you walk with The Lord and in HIS mighty power! 
Worship with us as we unite to GET STRONGER on Sunday mornings at 9:00 am at Springfield Community Church. 
4:12 Kids Children's Ministry
4:12 KIDS is our Children's Ministry program, which is offered to all children from birth through 5th grade during our 9:00 service. Children up to age four are welcome in our Nursery during the full hour; they play, listen to Bible stories and Bible-based songs, and complete simple, age-appropriate crafts in a safe, loving environment. Children ages 4 through 5th grade are dismissed from the service just prior to the sermon in order to join their classes for age-appropriate, Biblically-sound lessons from Answers Bible Curriculum (ABC), published by Answers in Genesis. The heart of our lessons each week centers around studying God's Word; review games and simple crafts or activities for the younger children are included as time allows.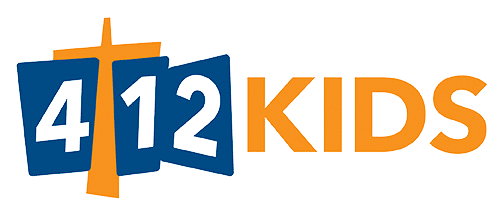 We regularly offer our Vision, Purpose, Partnership Classes to understand the Kingdom Vision of Springfield Community Church. We are currently offering the courses immediately following our Sunday Service on Sunday, January 30 (VISION), Sunday, February 6 (PURPOSE), and Sunday, February 13 (PARTNERSHIP). The classes start at 11:00 am and last about 45 minutes. We encourage you to attend!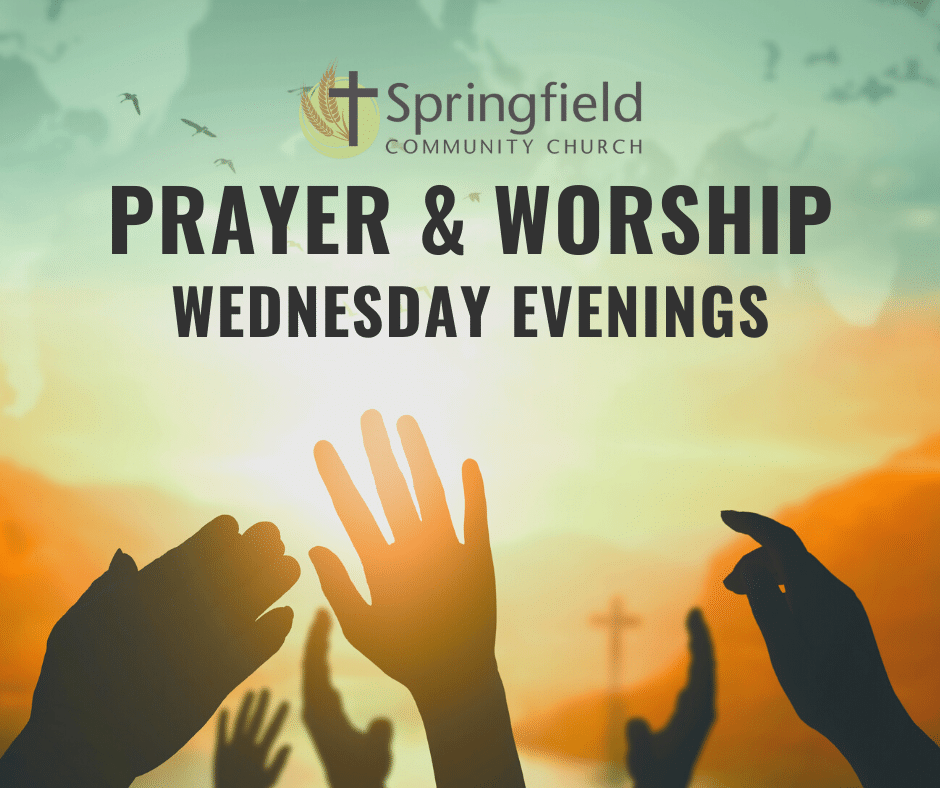 Join us every Wednesday evening at 6:30 pm at the church for a time of prayer and worship! We encourage you to come as you are and join us as we worship the LORD and intercede for our community and the world around us!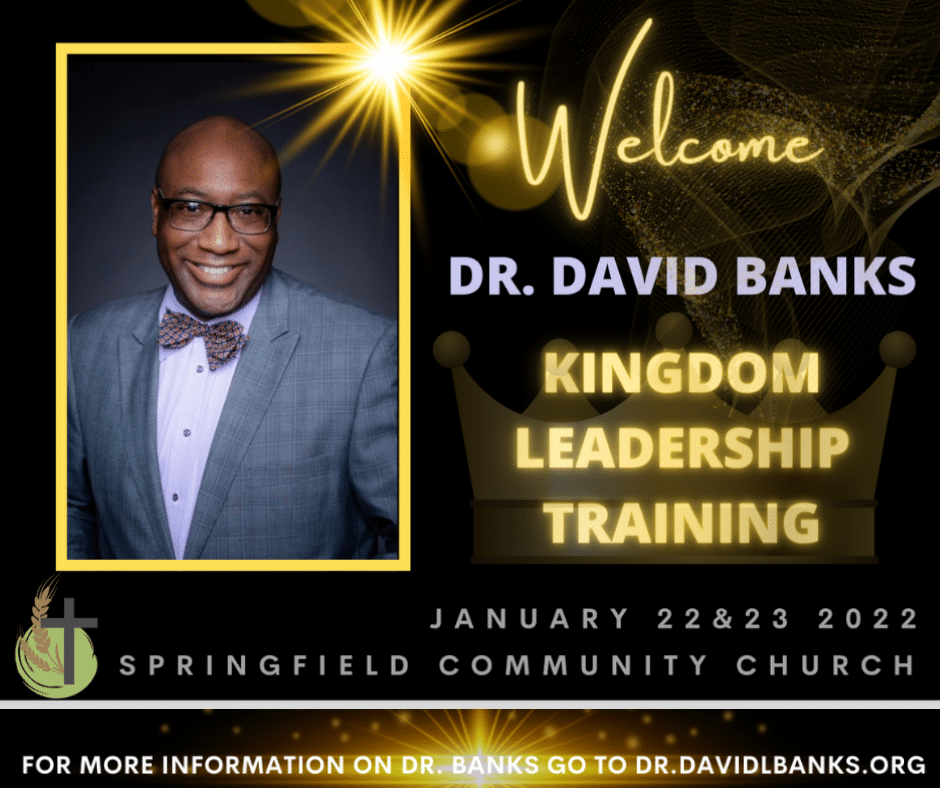 Springfield Community Church is excited to welcome Dr. David Banks for a weekend of Kingdom Leadership Training on January 22, and 23, 2022.  This is an exciting opportunity to grow in your faith and gain Kingdom of God Leadership principles. You can learn more about Dr. David Banks by clicking here.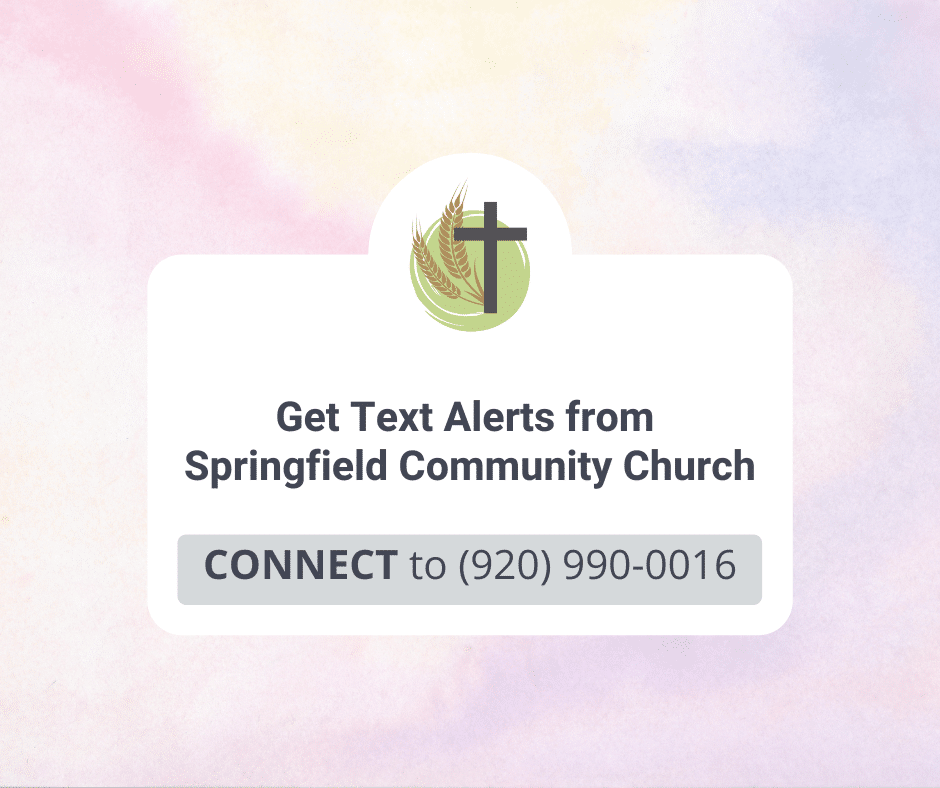 Would you like to receive text messages with important information about events and activities at Springfield Community Church?  Simply text the word CONNECT to (920) 990-0016. Maximum six texts per month. 
We invite you to worship with us on Sunday mornings in whatever capacity you are comfortable doing so. We have in-person worship every Sunday at 9:00 am at our newly remodeled church building located at 412 Pleasant Hill Avenue in Lomira. We LIVE STREAM our 9:00 am service each week. On Wednesday evenings, we get a little more intimate with a "Living Room" style follow-up to our Sunday service at 6:00 pm every Wednesday.
Stay Connected With Springfield Community Church
Stay up to date with what's happening at Springfield Community Church by receiving our weekly email communication.